UNDP Rule of Law and Human Rights
2018 Annual Report:
10 Years of the Global Programme
Human rights are universal.  The rule of law is for everyone.
UNDP's Global Programme on Strengthening the Rule of Law and Human Rights for Sustaining Peace and Fostering Development seeks to cultivate the conditions for people to experience greater peace and development and to be active participants in the decisions that affect their lives.
In nearly 40 crisis-affected contexts around the world, the Global Programme supports national partners to address the drivers of violent conflict and foster resilient communities that are supported by just institutions. We focus on supporting the people and places that need it the most to ensure that no one is left behind in the 2030 Agenda for Sustainable Development.
Our unique approach combines integrated policy and programmatic support with the seed funds necessary to meet people's immediate needs and kick-start reforms for lasting change. We deliver comprehensive assistance to support the structural, political, social, and cultural elements that uphold the rule of law and human rights. Our efforts seek to strengthen the connections between people and their representatives, institutions at all levels of government, and states to one another to diminish inequalities and build positive peace.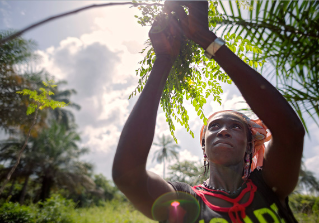 Our leadership
The Global Programme benefits from steadfast support from UNDP's organizational leadership. Click the buttons below to see what the UNDP Administrator and the Assistant Secretary-General, Assistant Administrator, and Director of the Crisis Bureau at UNDP have to say about the importance of the rule of law and human rights in crisis-affected settings.
SUMMARY
The Global Programme provides tailored rule of law and human rights assistance to nearly 40 contexts affected by crisis or conflict.  To view a snapshot of results achieved with our partners in 2018, download our Highlights brochure below.